About
Dietetics is defined as "the branch of knowledge concerned with the diet and its effects on health, especially with the practical application of a scientific understanding of nutrition." At MEALpyramid, our philosophy lies heavily in the simplicity and practicality of incorporating healthy eating habits that are based on whole, real foods into someone's existing lifestyle. We strongly believe that our clients eat and train rather than diet and exercise. To eat is a necessity, however to eat intelligently is a science.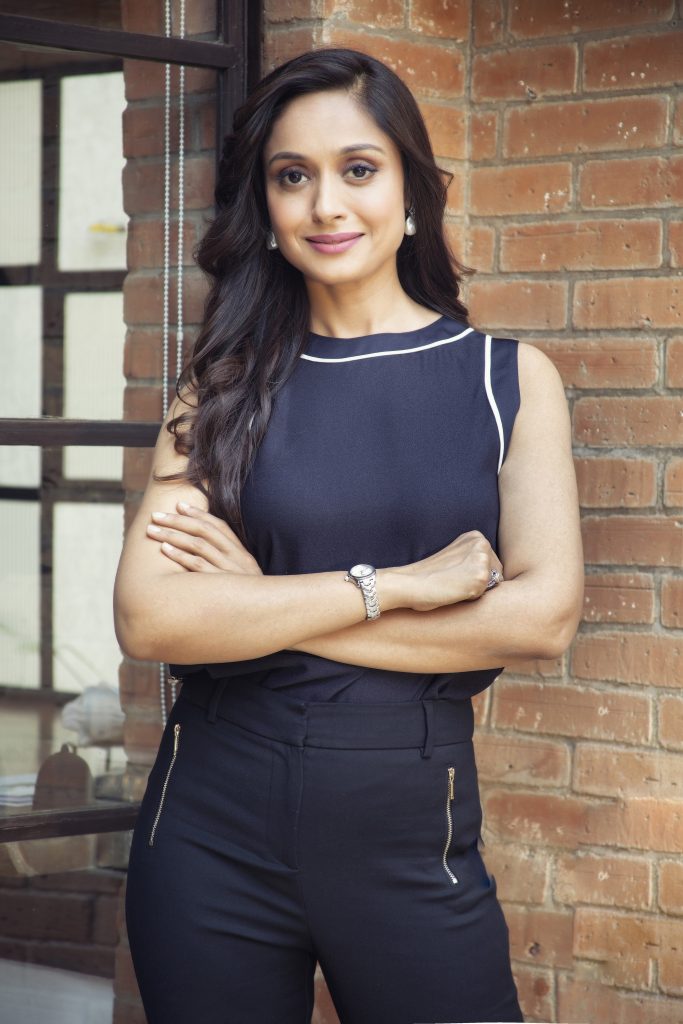 Kinita Kadakia Patel
Kinita Kadakia Patel is one of India's leading nutritionists and a winner of various nutrition awards, Kinita is voted as one the best in the country. She specializes in sport-specific diets along with weight management. Kinita has established a leading nutrition centre called 'MEALpyramid' and has a few branches in Mumbai. Her centre focuses on Sports Nutrition, Muscle Gain, Fat Loss, Kids Nutrition and Therapeutic diets.
She is the official Sports Nutritionist for the Mumbai Indians team of the Indian Premier League. In addition to various other affiliations, recognitions and awards, Kinita was awarded the "Best Nutritionist of the Year", by Vogue.
Kinita is an external expert consultant for GSK Human Performance Lab & is also the first Indian global representative for Professionals in Nutrition for Exercise and Sports (PINES).
She also heads the Nutrition Department at the Exercise Science Academy by ACSM [American College of Sports Medicine]. She is the author of the book "The Athlete in You", published in 2016.
Most recently Kinita was nominated as a Jury member for the second edition of the TIMES She UnLTD Entrepreneur Awards 2020.
She holds a graduate & post-graduate degree (MSc.) in Dietetics with research in Sports Nutrition. Besides this, she has further qualifications from globally reputed institutes like: The Oxford College (London), Sports Dietetics Association (Australia), International Sports Science Association (USA) and MS University (India).
Achievements
Sports Nutritionist for the Mumbai Indians IPL Team
Kinita has been the Nutritionist of the Mumbai Indians IPL Team from the start. She has successfully helped them to become the most successful team in the league's history with five IPL titles to their name.
---
Global representative for PINES
Professionals in Nutrition for Exercise and Sport (PINES) is a leading global organization of qualified nutrition and exercise professionals who strive for excellence in sports nutrition in order to achieve optimal support for performance, health and injury prevention for active and athletic individuals worldwide. Kinita is the Global Representative for PINES in India.
---
Expert consultant for GSK Human Performance Lab
As an Expert Panel Members of the GSK Human Performance Lab (GSK HPL) she provides academic and applied expertise, guidance, insight and practical information to GSK programmes supporting content development to become the place to go for Experts supporting health and sports performance. Her mission as Expert Panel is to provide scientific information to support their learning and practice.
---
Exercise Science Academy by ACSM
Kinita heads the Nutrition Department at the Exercise Science Academy by ACSM [American College of Sports Medicine] She is the core faculty and organizer for the yearly Summit of ESA-Fit & Nutri-ESA [an evidence-based conference associated with ACSM].
---
Best Nutritionist of the Year
Kinita was awarded the "Best Nutritionist of the Year", by Vogue.
---
Philosophy
My nutrition beliefs revolve around the thought that food and eating should be an enjoyable experience, not something to be feared. The goal is to shed light on the many myths and lies that are continuously circulating around nutrition and to help my clients sift through the nonsense and start eating to support REAL health for life. My focus is the restoration of excellent metabolic function by helping you break free from restrictive diets, achieve balanced hormonal health, vibrant energy, and natural weight management, achieving a life of health without the stress, worry and guilt of what to eat. It's time to start honouring your body. Trust yourself, trust the process and believe that you can succeed. Stop believing the lies and start respecting what your body has and can do for you. Will you join me in this journey?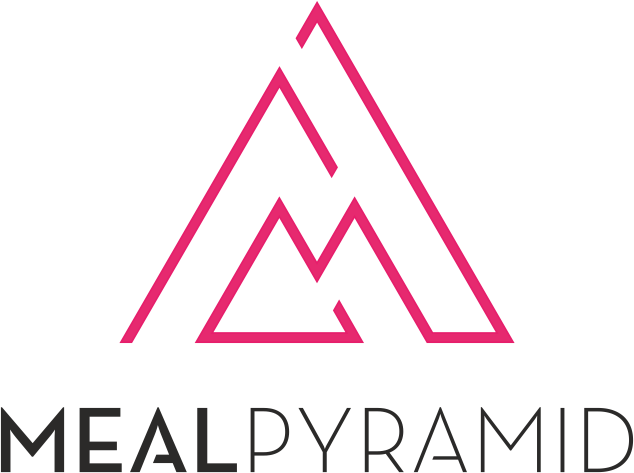 MEALpyramid
Kinita has established a leading nutrition centre called 'MEALpyramid' and has a few branches in Mumbai. Her centre focuses on Sports Nutrition, Muscle Gain, Fat Loss, Kids Nutrition and Therapeutic diets.
At MEALpyramid, Nutritionist Kinita Kadakia Patel and her team, aims to make sense out of healthy food. She believes when we understand food and all its hidden functions; it helps us make an informed choice towards eating healthier.
Through structured sessions, progressive learning, customised programmes and on-going support, you will have the tools to take charge of your health and successfully achieve your goals. Your self-awareness will greatly improve, as will your knowledge of food, nutrition and exercise, as it applies to you.
Sports Nutritionist
Body Transformation Expert
Health Management Specialist
For more details, visit: www.mealpyramid.com
Testimonials
From long shoot days to my cheat meals, Kinita accommodates all I need in a plan. I just love following every diet she gives me.
Shweta Tiwari
· Television Actress
A professional who understand the field like no other, it has been great working with Kinita over years.
Ayan Mukerji
· Bollywood Director
With my demanding travel schedules Kinita has always managed to plan some great diets that are location specific and integrates with my shoot schedules.
Jimmy Shergill
· Bollywood Actor
A little slip and she is always there to guide. Kinita has been the go-to person whenever I am in doubt with my diet & nutrition needs.
Huma Qureshi
· Bollywood Actress
I have known Kinita for a while, the dedication with which she makes every diet for me has helped me tremendously through various phases of my life.
Sagarika Ghatge
· Bollywood Actress
A sports nutritionist who understands the demands of the sports and always complements our nutrition with it, Kinita is the best in her field
Hardik & Krunal Pandya
· Cricketers – Mumbai Indians
Kabaddi is a high intensity sports and Kinita exactly knows how to plan my diets & support my training demands through on season & off season.
Mudit Dani
· Kabaddi Player
Kinita catches the pulse of the moment and works on my diet in the most customised manner. Her efforts have tremendously helped me up my game.
Surya Kumar
· Cricketer – Mumbai Indians
Its very important for a nutritionist to understand the basics of hormones and I trust no one other than Kinita to work with my patients.
Avan Dadina
· Gynaecology
WORKSHOPS/ WEBINAR / E-CONFERENCE WITH KINITA
Kinita connects with the audience, as evident through her conversational style in her books, and her ability to demystify nutrition and exercise has made her one of the most sought-after speakers in her field. From hour-long talks to full day sessions, she has conducted workshops in India and abroad for corporates, clubs, government bodies, fundraisers, Indian embassies, police force, sports camps, schools and colleges.
SPORTS TEAM MANAGEMENT
Athletic performance pushes the body to the limit. Hence, adequate, appropriate and timely nutrition is extremely important for an athlete. With inadequate macronutrients and micronutrients, endurance and strength of an athlete is affected thus affecting performance Appropriate nutrition planned by a sports and fitness nutrition specialist will also help in maintaining an ideal body composition. Process objectives of the nutritional intervention:
To provide appropriate individualized recommendations that will address each athletes' goals
Factors such as training, competition and travel demands, socio-demographic considerations, medications and supplements, and food preferences will be taken into account.
To monitor progress and to re-evaluate interventions.
Write to us for workshops, webinar, guest speaker, expert panellist, team management, etc…
Health Factory Protein Bread
Bread just got healthy! It doesn't only taste great but is high on nutrition.
Nutty Gritties
Their sports mix and kalmi dates are simply outstanding. If you are looking for something healthy, guilt-free and tasty to snack on. Look no further.
Gaira Organic Ghee
Natural and Organic – premium quality Gir cows milk ghee made by traditional Vedic method.
Get-A-Whey Ice-Cream
Healthy high protein ice cream with no compromises on taste.
Kefir Culture
Their Ginger'Ade (Probiotic Kefir Lemonade) is simple amazing. It is packed with probiotics to improve long-term digestive. A perfect value add to any diet!
Unit Nutrition
A 10-second carb-rinse that produces instant energy by activating the brain. The Peach Mango Carb-Rinse is yummy.
Mummy Co.
My daughter loves their "Punchy Protein Puffs – Cheesy Cheese". It's packed with potassium, full of fibre, vitamins & superfoods.
Slurrp
Spinach-ey green dosas. A scrumptious savoury snack for everyone!
Naturally Yours
Their Quinoa noodles is an excellent source of plant-based proteins, Easy to digest due to the presence of dietary fiber and helps to build immunity and controls blood sugar.
Skinnies
A great roti substitute. Egg white rotis combined with very low amount of almond flour/ ragi flour, making it a low carb & high protein. Their vegan version is super as well.
Cureveda
The best Herbal Sugar free Chyawanprash.
Theogurt
Enjoy the health benefits of yogurt and greens without any guilt.
Kinita Kadakia Patel
1-A/B, Anuradha Satyapal Residency,
#16 Vithalnagar Society, 11th Road,
Juhu Scheme,
Mumbai 400049
Call us: +91-9619902020
Or write to us anytime at diets@mealpyramid.com